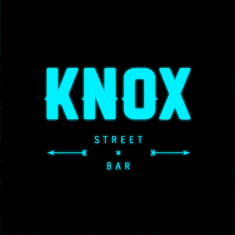 We're open again Thursdays, Fridays & Saturdays - but who's
counting!
knox.live is a performance venue & cocktail bar with a mission to support and foster emerging and established cross artform and performance artists, with in-kind contributions to stage events that otherwise may not have access to ticketed audiences.
​
Founded in 2014 in an underground garage and terrace house in Chippendale, the venue has hosted hundreds of events spanning live visual storytelling, original Australian pop & electronic music, spoken word, animation, multimedia and virtual town halls.
​
In 2020, the knox.live channel was created to livestream events to national and overseas audiences, with the vision to develop a hybrid event experience for in-person, virtual ticket and on-demand playback.
​
knox.live encourages pitches and proposals from artists, storytellers and event producers, for innovative and risk taking projects.
​
'Great performance space with amazing artists'
Helen Smith
​
'Great evening with "Read to Me" event. Great venue'
Alberto Solfrini
​
'Loved the atmosphere & comedy show'
Reet Nicholl
​
'Incredible atmosphere to hear independent artists'
Naomi Deck
​
'The coolest bar around Chippendale. Lovely cocktails, music and vibes'
Lachlan R. Dale
​
'One of the most interesting and unusual bars I've ever been to. Very lovely, fantastic drink choices'
Emma Smith
​
'Awesome local full of character and charm. A must for any Friday night'
Sean Danger Vanderfield